Home Made Health Mix | It Contains 18 Varieties of Sprouted Grains & 30 Varieties of Traditional Ingredients | 100% Vegan | Premium Quality | All natural and made of 100% whole Millet, Grains & Rices | Sprouting helps in easy absorption of nutrients and maintains gut health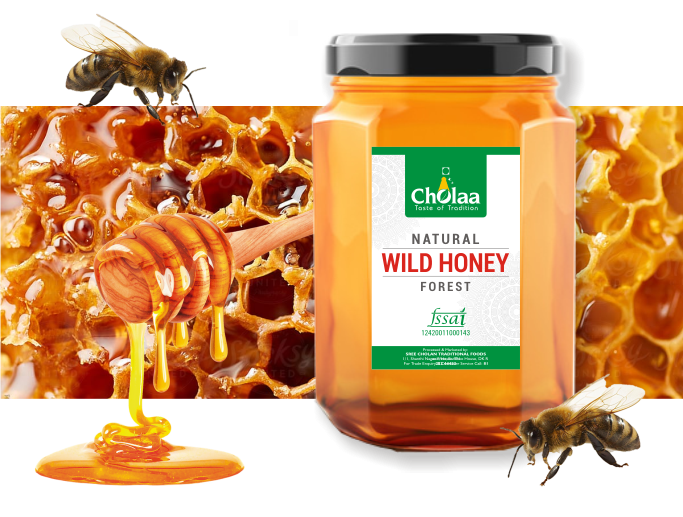 Cholaa Natural Wild Honey
Collected from the forests of Tamil Nadu, this Honey is from the Apis Florea bees which do not sting and build their hives on tree branches. This Honey is rich in pollen and is highly nutritious.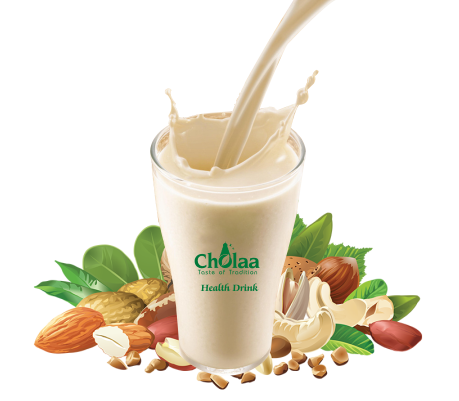 Traditional Home Made Health Mix from Cholaa
Immunity Booster | Premium Quality Ingredients |  It Contains 18 Varieties of Sprouted Grains & 30 Varieties of Traditional Ingredients used in olden days
Top 6 Benefits of Cholaa Cold Pressed Oils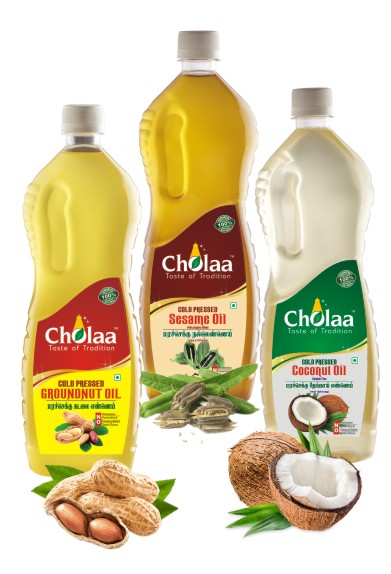 Am buying oil products n rock salts for a year now from Cholaa ….trust worthy n gd quality . I do bought der homemade products such us sambhar powders n dus tym we bought idli chilly powder..it's was perfect taste as murugan podi idly….. my family loved it.. I recommend Cholaa for healthy oil n other products. Quality speaks by itself 👌

Nice setup, friendly service and guaranteed quality on the offered products. On top of it, special discounts for the bulk purchases. Kudos to "Cholaa" for your range of products with quality conscious. Appreciate your thoughts, initiatives and quality conscious on the products what you offer to your customers.
I am a regular customer of Cholaa oils and me and family found it extremely good and with high quality. We are so impressed about Vasanth's passion towards his business. I strongly recommend people to use this genuinely made oils for better health and hygiene. Keep up the good work team !! All the best !!
If you meet a person with name Vasanth cholan in this shop, then you are talking to a Very friendly person.  I am a fan of Kovilpatti candy like peanut, sesame, coco candies sold here. I was surprised to see spirulina laddu, avarampoo and many other rare laduus. Except sunday, on all other days you can see the oil making process in this shop.
Do you have questions? Send us an email and we'll get in touch shortly.